About Us
Ray's on the River
Accolades & Awards
It is an honor to be awarded and recognized for delivering exceptional culinary and service experiences. Thank you to our incredible patrons for allowing us to serve you and be a part of so many wonderful memories!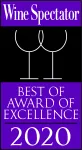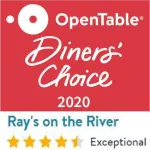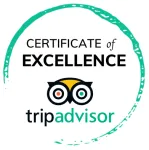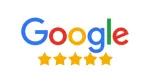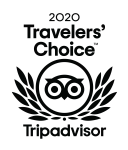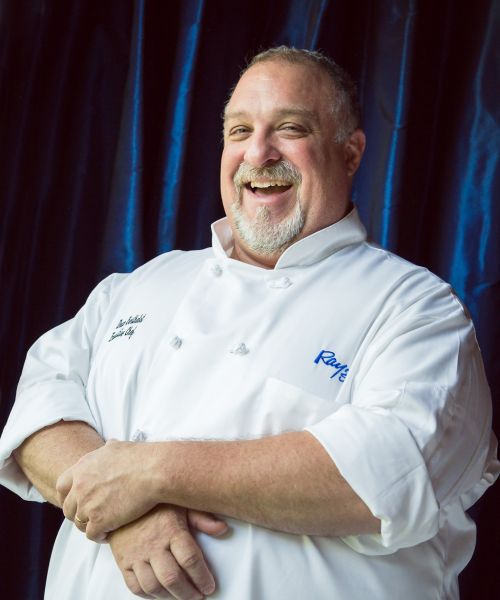 Dean Berthelot
Executive Chef
Dean Berthelot, a Louisiana native, began his culinary career in 1991 by working as an unpaid apprentice to an award-winning French chef at the 5-star Royal Sonesta Hotel in New Orleans. Upon completion of his two year free apprenticeship, he was hired as a roundsman in the fine dining restaurant, Madam Begue's.
In 1995, Berthelot took his first Executive Chef position at New Orleans' House of Blues and was the Corporate Training Executive Chef position, opening 6 units.
He moved to Atlanta in 2001 with The Cheesecake Factory, where he honed his skills in a high-volume and quality-product concept. He began his career with Ray's Restaurants in 2003, working as Executive Sous Chef at Ray's on the River and then moving downtown to Ray's in the City three months later to open it as the Executive Chef.
Berthelot left Ray's in 2010 to serve as Executive Chef for the four Google facilities located around Atlanta. Five years later he returns to Ray's as leader of the culinary team at Ray's in the City, and now, Ray's on the River, with a mission to take the dining experience to new heights.
Time away from work is enjoyed with his two teenage daughters. Adding to the family are his two dogs and two cats…but, if you ask who really holds the key to his heart, he'll answer "Cocoa Bean," his little Chihuahua. He's a big sports fanatic, particularly loving his LSU teams and the New Orleans Saints.
Berthelot enjoys everything about cooking…preparing, creating, and eating. He truly believes that he is blessed because he gets paid for doing his hobby each and every day.
Simon Young
Executive Chef
Simon Young brings his passion for food, leadership and creativity to Ray's on the River, where he leads the kitchen as executive chef. Discovering his love for the restaurant industry over 26 years ago, Young thrives in a hands-on environment, taking raw ingredients and turning them into truly special dishes for guests to enjoy. Young's management skills set him apart as a leader in the restaurant, overseeing the kitchen day-in and day-out and making him a wonderful addition to the Ray's Restaurants family.
Young was born and raised in New Zealand, where he found his passion for dining and the connection it brings to people across the globe. He went on to culinary school and graduated from Christchurch Polytechnic Institute of Technology before traveling across the world to perfect his craft - working in Christchurch, New Zealand, as executive chef of a local hotel before moving stateside to Key West, Florida, joining the La Trattoria team to serve Italian cuisine. Young eventually moved to Nashville, Tenn., heading the kitchen at The Pub before relocating to Atlanta in 2014. Serving as executive chef at Stoney River Steakhouse and Grill for two years, Young transitioned to South City Kitchen Buckhead in 2016 before joining the Ray's Restaurants team in early 2021.
Young's belief that there is always room for growth drives him forward as a chef and leader, delivering an exceptional meal to each guest dining with Ray's on the River. Professionally, he enjoys teaching others how to create various types of cuisines and competes in Ironman Triathlons in his spare time.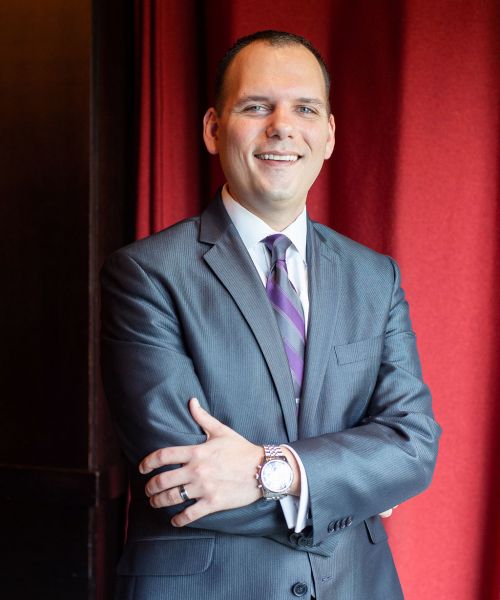 Nicholas King
General Manager
For Ray's on the River General Manager, Nick King, management has always been a lifelong passion. It all started in ninth grade when Nick managed the school store at Flowery Branch High School, handling all of the daily operations, ordering, and budgeting for the store. Nick's first brush with the restaurant industry came from washing dishes at age 13 with a local catering company, and a few years later Nick's passion for the restaurant industry was realized when he worked his way up to the position of Banquet Captain for Chateau Elan while still attending high school.
From there, he moved on to Hilton Hotels, where he fine-tuned his management skills, and worked his way up until he eventually held the position of Director of Food and Beverage. During his twenty-year tenure in the industry, Nick has worked for world-renowned brands like W Hotels, Renaissance Hotels, and most recently Marriott International. At the heart of Nick's passion for management is a passion for people, and his guiding philosophy is one that sticks with him from his days at JW Marriott "the way we do business is more important than the business we do". Nick says that his favorite thing about being the General Manager of Ray's on the River is that he loves that he gets to be part of so many special memories- from birthdays to anniversaries, and that he has the unique opportunity to make things memorable. When Nick isn't in the restaurant, you can find him with his wife and two sons on the water or playing Legos.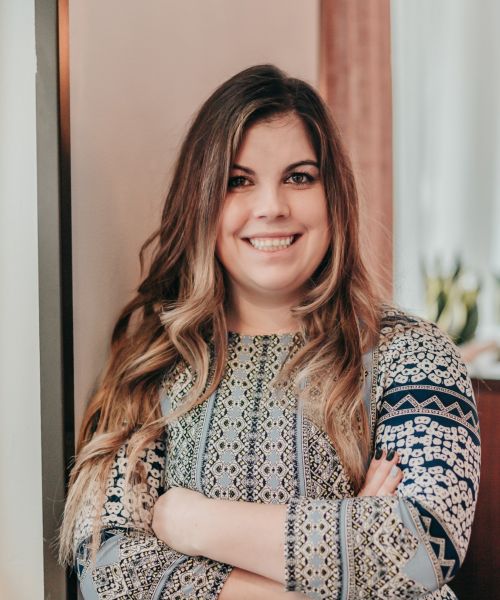 Anastacia Miller
Sales & Events Manager
With a dedication to making clients' event visions come to life, Anastacia Miller joined the Ray's on the River team in January 2021, leading the charge as sales and events manager. Anastacia brings more than eight years in the restaurant and hospitality industry to the Atlanta dining location, where she facilitates tours, arranges walk throughs and coordinates private events on behalf of clients. Her customer-first mindset and organization skills make her the perfect addition to the Ray's on the River team - serving clients with unmatched commitment to detail.
Born and raised in Kansas City, Kansas, Anastacia started out in the restaurant industry at family-owned restaurant Five- a New American Restaurant- formally known as Della Voce, where she held the position of catering manager while attending Kansas State University. After studying hotel restaurant management, with an emphasis in meeting and event planning, Anastacia served as assistant catering manager for Paulo and Bill - a modern Italian concept - before shifting to the wedding industry, working with The Venue at Willow Creek. Moving her way up the ranks from event coordinator to director of event operations, before becoming a member of the Ray's Restaurants team in Atlanta.
Anastacia's favorite slogan from her alma mater still rings true in her work today: in a world focused on things, we focus first on people - and she continues to do so, each day at Ray's on the River to make each guest's experience unique and memorable. She currently resides in Tucker, Georgia, with her boyfriend and two dogs, and in her spare time, Anastacia is a dedicated chocolate lover and enjoys visiting wineries, singing karaoke and hiking.