An Atlanta
Tradition Since 1984
Fresh Seafood, Prime Steaks, and Fine Wines
A Beloved Atlanta
Fine Dining Experience!
Ray's on the River has been a beloved Atlanta fine dining tradition since 1984. Situated along the Chattahoochee River, take in serene views and enjoy a menu filled with classic Ray's dishes, including fresh seafood flown-in-daily, prime cut steaks, regionally-grown vegetables, hand-crafted cocktails and an award-winning wine list.

Accolades & Awards
4.6 Stars on Google Reviews
It is an honor to be awarded and recognized for delivering exceptional culinary and service experiences. Thank you to our incredible patrons for allowing us to serve you and be a part of so many wonderful memories!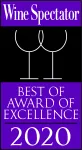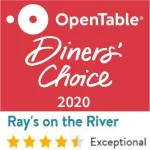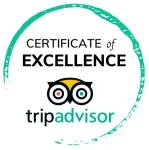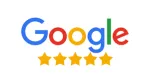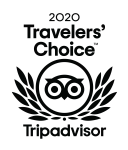 Your Special Event Handled With Care
Our team includes award-winning chefs, a highly-trained service staff and a dedicated events manager that will work with you every step of the way as you plan your event.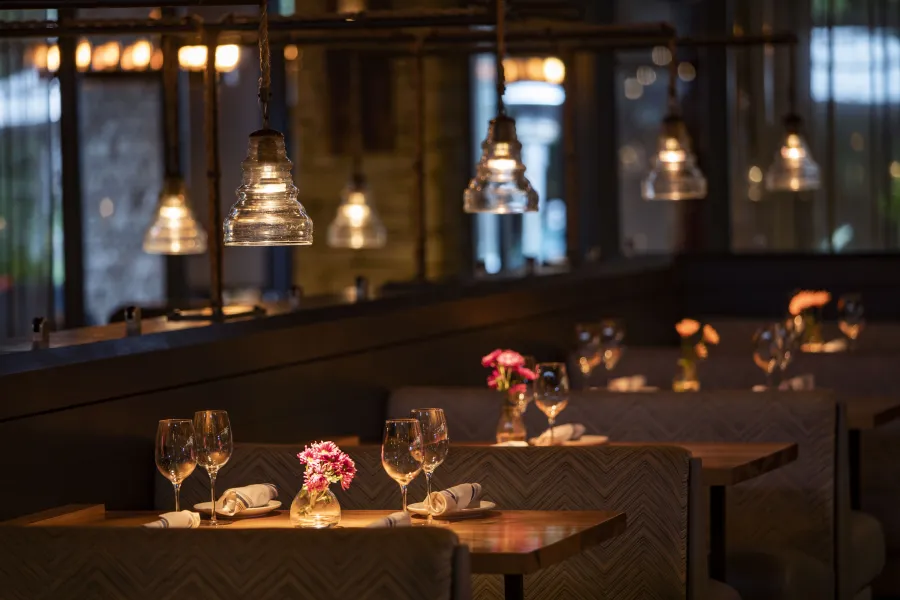 Hours of Operation
Monday through Thursday: 11:30 AM - 10 PM
Friday: 11:30 AM - 11 PM
Saturday: Lunch: 12 PM - 3PM; Dinner: 3PM - 11 PM
Sunday: Lunch: 12 PM - 3PM; Dinner: 3PM - 9 PM

See What People Are Saying About Ray's On The River!
My wife and I visited Ray's on our Anniversary. Ion was our server ( along with another helper) answered our every whim. I am still smiling about the Steak and Brussel Sprouts we had. Ion brought us bubbling champagne and an Anniversary card. This was totally a surprise for My Wife and I. Every part of this day at Ray's on the River was Beautiful.

Ian James
My wife and I came here for lunch today. I ordered the NY Strip and she had the Lump Crab Cake. My steak was not cooked the way I ike and they quickly made it right. While I was waiting they also offered me some sides for free. This place is awesome and the waiters and manager were super friendly and understanding. My steak was fantastic and I will be returning again.

Fidel Rolison
Dinner was amazing as always! Hats off to John, our server and Nick, the GM. We initially were planning on having our wedding and reception there but our party ended up being larger than anticipated. So we changed venues for that reason. Nick was very understanding and worked with us. He went the extra mile and made sure we would be able to make up for our last minute changes. We were able to spend my birthday at Rays instead and had a tremendous experience. Thanks to all of the Ray's on the River team for working with us and making it a great evening.

Brett Pommerenck
My husband and I ate here to celebrate our anniversary. The food was superb. The service was excellent and the waiter even gave us a greeting card! The scenery was beautiful. Honestly, I couldn't ask for a more perfect day.

Towanda James
Food tasted amazing. Service was very good. Started with tuna poke, lovely! I had crab cake and it was one of the best I've had. Finished up with a brownie sundae, it feeds 4 easy! Thank you for a great experience. Will be back

Sue Hamilton
WONDERFUL experience. Top notch restaurant with service to match. Our meals were all exceptional and the lasting impression never diminishes! On our next trip back to Atlanta Ray's is on the top of the list, no doubt.

Gordon Mitchell
This was the first but definitely will not be the last visit. Our family enjoyed the food, ambience and above all, the service. Our servers explained things we weren't familiar with and made suggestions that were actually sumptuous. Our overall meal was delectable and as you can see we hung out by the river after dinner and took lots of photos. I would recommend for both private dining and events.

Joule's World
We celebrated my boyfriend birthday early the weekend before on Halloween Day and all the servers were in costume gear. Our guy was "Jake, from State Farm aka Maurice" The Ambiance of the restaurant and professionalism, special treatment and catered service we received from Maurice was absolutely gratifying.

Denise Murray
For our anniversary my husband choose Ray's on the River I am so glad I did not disagree. I did not expect much as usually with so many restaurants but Ray's surpassed my expectations. The service was impeccable and the food was cooked with love with every bite been delish... Oh my that Hot Buttered Cake with Vanilla Ice Cream and Blueberry compose sent me to Heaven. Really it is Heaven on a plate.

Princess White
It was absolutely amazing! We came here to celebrate our birthdays and loved it! Our server Nicole was attentive and very kind. The food was absolutely delicious. We had a beautiful view of the water from our window seat. I'll admit I was a bit skeptical because of the prices but everything was so wonderful that it was well worth the pricetag. I think we will be returning once it cools down a little more to enjoy the outdoor ambiance. Overall this was a fantastic experience!

Gandara Gallishaw
My wife surprised me with dinner here. It was amazing. Food was delicious!! Excellent customer service from our waiter Maurice! He should host a waiter training class. Top notch! I advise everyone to give this place a try.

Marcus Griffin