An Atlanta
Tradition Since 1984
Fresh Seafood, Prime Steaks, and Fine Wines
A Beloved Atlanta
Fine Dining Experience!
Ray's on the River has been a beloved Atlanta fine dining tradition since 1984. Situated along the Chattahoochee River, take in serene views and enjoy a menu filled with classic Ray's dishes, including fresh seafood flown-in-daily, prime cut steaks, regionally-grown vegetables, hand-crafted cocktails and an award-winning wine list.

Accolades & Awards
4.6 Stars on Google Reviews
It is an honor to be awarded and recognized for delivering exceptional culinary and service experiences. Thank you to our incredible patrons for allowing us to serve you and be a part of so many wonderful memories!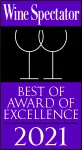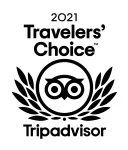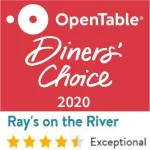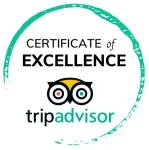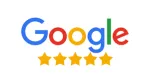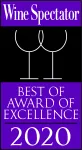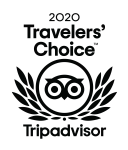 Your Special Event Handled With Care
Our team includes award-winning chefs, a highly-trained service staff and a dedicated events manager that will work with you every step of the way as you plan your event.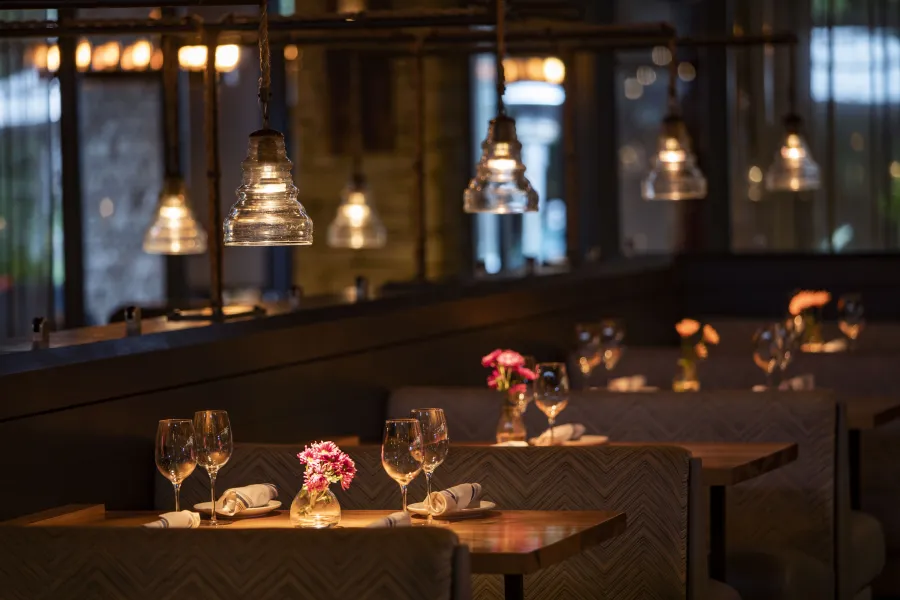 Hours of Operation
Monday through Thursday: 11:30 AM - 10 PM
Friday: 11:30 AM - 11 PM
Saturday: Lunch: 12 PM - 3PM; Dinner: 3PM - 11 PM
Sunday: Lunch: 12 PM - 3PM; Dinner: 3PM - 9 PM

See What People Are Saying About Ray's On The River!
Absolutely enjoyed my dine in experience here. My husband & I celebrated our Anniversary & it was beautiful.... Great ambience & service. Our waiter Austin provided us with an exceptional & memorable dining experience. The food was up to standard. My husband enjoyed the Lobster Risotto while I had the seafood platter accompanied with a glass of wine topped off with dessert. We will definitely recommend to family & friends. Will be back very soon 💞🥂

Natalie Dailey
Our experience at Rays on the River was exceptional from the live band when we arrived to the delicious meal we enjoyed. We came for my birthday dinner and we were not disappointed!! Murphy was one of the best servers we have ever had. He made great drink and meal suggestions for my taste. It was an experience I'll never forget . Thank you!

Victoria Travers
Excellence atmosphere and very safe environment!

Venice Brinkley
The evening was amazing. There was live music, great views of the river, food was delicious and the waiter, Jeremy, was awesome from the initial contact to the end.

Trissy Brown
I totally enjoyed my time here for lunch today. Our waiter Khalil was just great. Best service ever. Food and drinks was even better. I'll definitely be coming back!

Carla Hill
I came here for my best friend's birthday and Devan and Lynn were absolutely amazing! Their service was very prompt and they went above and beyond to fulfill all of our needs, completely exceeding our expectations. I will definitely come back. If you're thinking about dining here, do it!! It's well worth it!

Rebecca Dajuste
Wow..this experience was amazing that we had tonight at Ray's.. We were celebrating our 14th anniversary this was the 1st time visiting Ray's. The food was outstanding the restaurant is very classy and elegant. We sat on the lawn area our waiter was superb he handled half of the lawn area by himself with excellence in very professionally sound. I give a great Kudo's to my waiter for making our evening a great experience.

Leo D
From expert planning to the beautiful presentation to the delicious food - our group of 20 was amazed. Thanks to the whole team at Ray's on The River!

Eve Whitaker
The best Salmon I've ever eatin In the universe

Kellie Butler
Amazing experience. Sat by the river. Staff was super professional and the food was incredible. Wine list has over 300 bottles. Great selection. The french chardonnay suggested was superb.

Eduardo Giraldo
Great dining experience!! My husband and I went to Ray's to celebrate our anniversary and everything was fabulous! I had the seafood platter and he had the steak and scallops with the brussel sprouts and cauliflower. Everything was fresh, tasty and well-seasoned and our servers were very attentive as they helped us celebrate!

Terri James