An Atlanta
Tradition Since 1984
Fresh Seafood, Prime Steaks, and Fine Wines
Accolades & Awards
4.6 Stars on Google Reviews
It is an honor to be awarded and recognized for delivering exceptional culinary and service experiences. Thank you to our incredible patrons for allowing us to serve you and be a part of so many wonderful memories!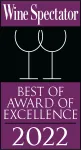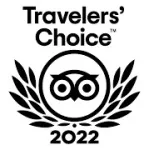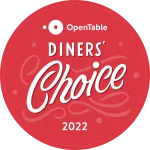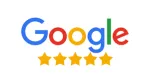 A Beloved Atlanta
Fine Dining Experience!
Ray's on the River has been a beloved Atlanta fine dining tradition since 1984. Situated along the Chattahoochee River, take in serene views and enjoy a menu filled with classic Ray's dishes, including fresh seafood flown-in-daily, prime cut steaks, regionally-grown vegetables, hand-crafted cocktails and an award-winning wine list.

Your Special Event Handled With Care
Our team includes award-winning chefs, a highly-trained service staff and a dedicated events manager that will work with you every step of the way as you plan your event.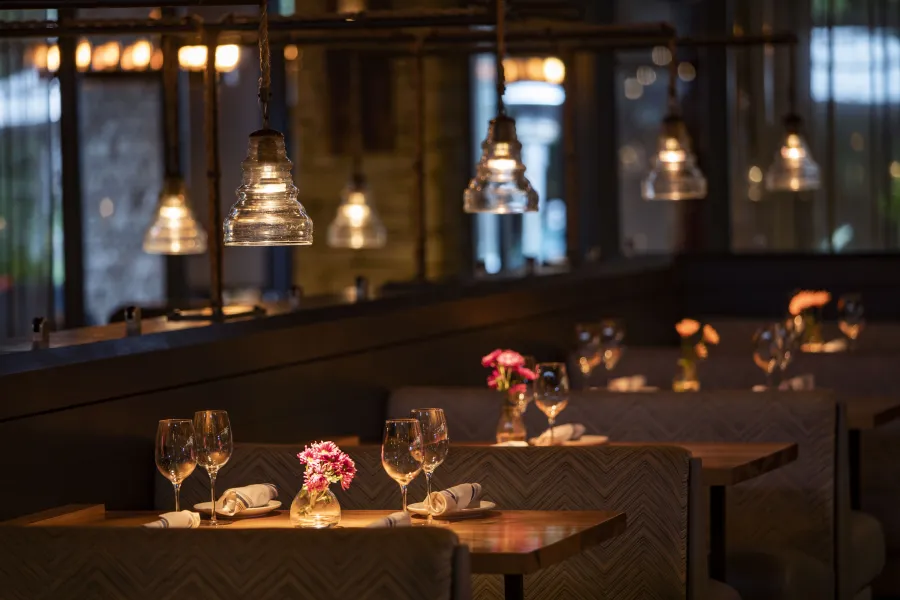 Hours of Operation
Monday through Thursday: 11:30AM - 10PM
Friday: 11:30AM - 11AM
Saturday: Lunch: 12PM - 3PM; Dinner: 3PM - 11PM
Sunday: Brunch: 11AM - 4PM; Dinner: 5PM - 9PM

See What People Are Saying About Ray's On The River!
The food was delicious & very fulfilling! The ambiance was beautiful as well, but my server Ion was EVERYTHING. As a first time customer, he assured my return. His waiter experience, engament, efficiency & detail made this experience so relaxing. Definitely 5 ⭐ 👌🏽

Cece Anderson
Rays is definitely a FINE dining experience. The scenery, the food, the service, the HOT LAVENDAR towels at the end of the meal need I say more?! This was a date night to remember. Ion and Mike D. both served us and made the night so much better. We are so grateful for their attentiveness and gracious service. We will be back very soon!

K&D Catering
Absolutely fantastic lunch service by Jayla. It was our first visit, and we could not be more impressed by the food, views and service. Thanks to Jayla for her spot-on recommendations and warm demeanor. We will definitely be back.

Kimberly Campbell
Ion and Lynne did such a fantastic job this evening every recommendation they made was perfect. My girlfriend and I came here for our first date and so we came back for our anniversary and we're shocked at how amazing things went.

Adam Meiri
Great service and outstanding food.

Jack Robertson
This place was absolutely phenomenal, great service, delicious food and amazing views.

Edwin Leon
Excellent food, phenomenal service with Aaron and Lynne, and a true pleasure in every way! I have never had a bad experience at Ray's, and this dining experience was the BEST! Thank you, Aaron and Lynne, for your expertise and knowledge of food, wine, and for your personalities which made us feel we had known you forever!!

Stephen Carroll
An absolutely beautiful place to dine. Thank you to our fantastic servers Ion and Lynne for making this one of the best birthdays ever. The food was delicious and the drinks perfect. Plus you can't get over the view!

Sandra Salas-Abrego
Wonderful 1st wedding anniversary spent at Ray's on the river thanks to our servers Bryant & Aaron! They were so attentive and we enjoyed our evening to the fullest. Plus, the food was delicious! We will definitely come back and we recommend the experience to others😊

Nicole Johnson
Hallie and team were great to work with for our company wide summit event in June. Our hostess and waitress team were also very friendly and attentive to all last minute requests. We will definitely be visiting again. Thank you!

Mandy Kaur