Accolades & Awards
It is an honor to be awarded and recognized for delivering exceptional culinary and service experiences. Thank you to our incredible patrons for allowing us to serve you and be a part of so many wonderful memories!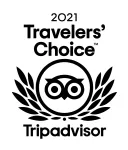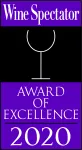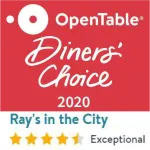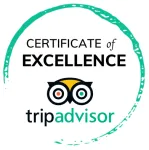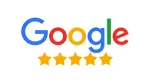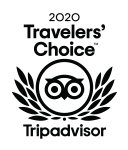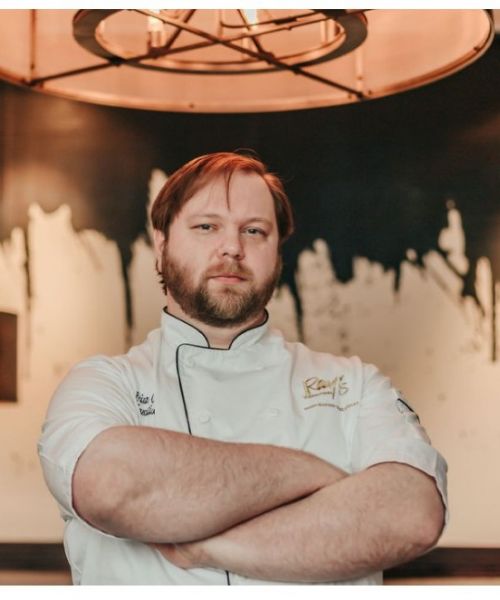 Brian O'Rourke
Executive Chef
Joining Ray's in the City with nearly two decades of industry experience under his belt, Brian O'Rourke serves as executive chef, overseeing all kitchen operations of the downtown restaurant's kitchen. O'Rourke brings strong leadership to the location and an innovative approach to classic dishes, through presenting familiar dishes with class and creativity.

O'Rourke's passion for the culinary world began in high school when he signed up for cooking classes on a whim and was selected to participate in a culinary competition, winning eighth place nationally. Soon after, he enrolled at the Art Institute of Atlanta and received an Associate in the Arts while serving as a corporate trainer for La Madeline. O'Rourke went on to work with Atlanta staples such as The Metropolitan Club - his first sous chef position - then moving to Milton's Cuisine and Cocktails as lead line cook before taking the role of executive chef at Meehan's Public House and Food 101. O'Rourke eventually joined the Ray's Restaurants team as sous chef in 2019, then moved into his current role, leading back-of-the-house staff and establishing quality-first standards to exceed guests' expectations.

Professionally, O'Rourke spends his time developing new menu items, crafting wine pairings, establishing production procedures in the kitchen and further developing menu items for the everchanging downtown Atlanta clientele. When he is not in the kitchen at Ray's in the City, O'Rourke can be found playing the guitar, exploring the city's best hole-in-the-wall restaurants, or barbecuing with friends.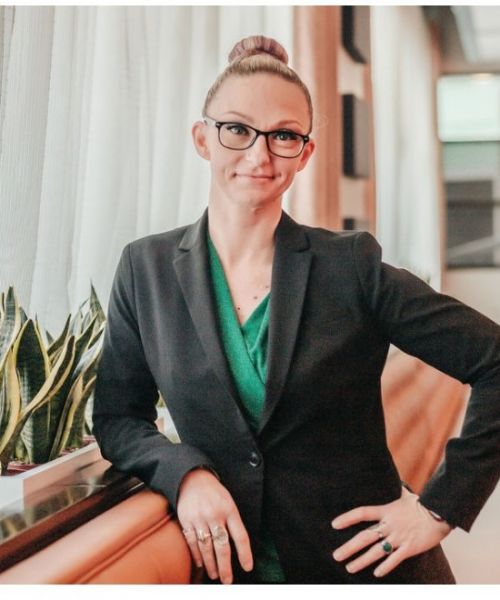 Allison Hofstetter
General Manager
Allison Hofstetter's vibrant energy and passion for delivering premium service led her to Ray's in the City, where she currently serves as general manager. With more than two decades in hospitality, Hofstetter works to oversee staff development and management, ensuring operations run smoothly and facilitating the overall flow of the restaurant. Her background in developing, managing and achieving operational goals sets her apart as a leader within the industry.

Hofstetter's family moved along the East Coast before settling in Alpharetta, Georgia, where she began working her first job in the industry as a hostess for a local restaurant. Over her career, she worked in multiple positions throughout restaurants - from busser to server and eventually bartender. Over the next five years, she would move on to work with establishments including Hops Bar and Brewery, Applebee's and The Cheesecake Factory.

Wanting to try something new, Hofstetter began working with Starbucks, starting as a barista before working as general manager, where she positioned her store as one of the top five in the Southeast, awarded for its service, speed and guest satisfaction. Eventually, Hofstetter began a new role with Starbucks as a community leader and corporate trainer before returning to the restaurant industry with Stoney River Steakhouse and Grill in 2014 as a server. Moving to Chicago for two years, Hofstetter stepped into a corporate trainer role with the brand before heading back to the Atlanta to join Fifth Group Restaurants as service manager at Alma Cocina. Following a year-long stint with Fifth Group Restaurants, Hofstetter moved into her current role as general manager of Ray's in the City, leading front of house operations each day.

In her spare time, Hofstetter is a tried-and-true football fan and enjoys cheering on her alma mater, Florida State University. When she's not at Ray's in the City, Hofstetter also enjoys dancing, hiking, preparing for obstacle course races and renovating her new home in Norcross, Georgia.

John Schadl
SALES & EVENTS MANAGER
John Schadl grew up overseas and traveled for a large part of his childhood. He relocated to Atlanta after selecting a place on the map and credits this time with him first falling in love with the city. He has spent over 35 years in the restaurant industry, including time with McDonald's as the Director of Training and Operations in Europe where he traveled to Paris, Rome, Spain and North Africa. Schadl also spent time locally with Horseradish Grill and Concentrics Restaurants before joining Ray's. He says that after all of his travel, he kept coming back to Atlanta and is happy to have landed here. John has been with Ray's Restaurants since 2010 and served as has spent time in operations, human resources and training, before transitioning into the events side of the industry.

John brings a passion and enthusiasm for delivering an exceptional dining experience while challenging the status quo. "I love this business because every day is different," says Schadl. "Plus, I get to work with a great team in such a vibrant part of town".