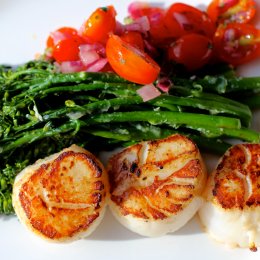 THANK YOU FOR BEING A FREQUENT DINER!

Please be sure to click here and register your Dining Club card in our system. You will need a User Name and Password to see your Dining Club card account balance and transaction history online. Please see our updated Terms & Conditions for our program.

*STARTING SEPTEMBER 4TH, 2018: DINING CLUB UPDATE FOR ALL CARD HOLDERS: We are now giving you $25 as your Birthday Reward! We want to thank you for being a Ray's Dining Club card holder.*

If you would like to become a member of the Ray's Dining Club, Click Here To Request A Dining Club Card.* For a limited time, starting September 4, 2018, this card is complimentary and you will receive a $25 activation bonus, when you register your card and dine at any Ray's Restaurant. This is for new card holders only!

*Please do not request a new card if you already have a card and/or misplaced it. We will issue a new card and transfer your information, but you will not receive the "new card holder" activation bonus. Having multiple accounts, to receive the bonus rewards, will result in having your Dining Club card account canceled. Please contact us at rayscards@raysrestaurants.com for a replacement card.

Activate Your New Dining Club Card Before Use: Your card must be registered in our system in order to acquire points and bonus rewards. Please click here to register your card.

Log Into Your Dining Club Card Account, Check Your Balance & Transaction History: Once you have registered your card in our system, and would like to change your personal information or check your card balance, please Log In here to go to your Account page (type in your User Name and Password under "Login" in the middle of the page). Please note that "Current Rewards," on your account home page is your card's dollar balance.

Terms & Conditions: Please see our updated Terms & Conditions for our current Dining Club Card program.

Frequently Asked Questions: For more information, please visit our FAQs page. For any other questions or help activating your card, please email rayscards@raysrestaurants.com.