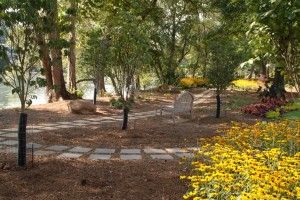 Story courtesy of Kristen Huete

My boyfriend and I have been living in different states for the past three years. It has been really difficult to say the least. I live in Virginia, and he started out in South Carolina then moved to Atlanta. We try to see each other once a month, but sometimes we have gone as long as four months apart.

The first time I came to visit him in Atlanta, he took me to Ray's on the River for lunch. Not only was the food delicious, but the view was incredible! It was a gorgeous summer day, and we spent the afternoon walking along the flowers and riverside enjoying each others company. For that short while, I felt like I was home.

It's not the beautiful straight-out-of-a-movie love story like others', we didn't get engaged there and we didn't have a fancy wedding there. But for me, whenever we go to Ray's, I think about that warm afternoon and how it felt to finally get a day with my boyfriend. It was perfect to me, and I couldn't think of a better memory.